---
The purpose of this archive is to gather quality Doyle fic into one handy index. This archive is designed as a memorial to the character that was, as a testament to the hope that Doyle will one day return, and as a way to remember what might have been.

The stories are organized by general theme, and within those categories by author. The Master List has a comprehensive index to all the fic contained in this archive.

Last updated -- 3/30/00.
---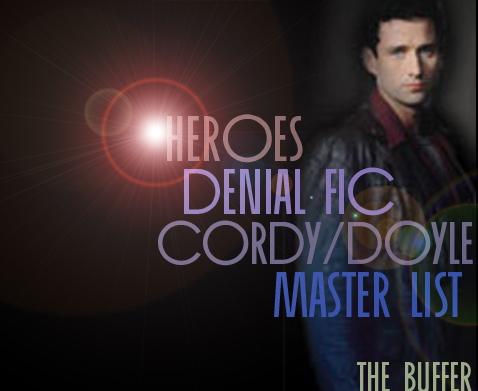 ---
HEROES _ DENIAL FIC _ CORDY/DOYLE _ MASTER LIST _ SUBMISSIONS _ THE BUFFER
---
---
All graphics created by Rebecca. Please do not redistribute.
All fic is the property of the authors. Please do not redistribute without permission.
All characters from Buffy the Vampire Slayer and Angel belong to Joss Whedon, the WB, and Fox. All pictures of said characters are property of the same. No copyright enfringement intended; no profit being made.


---
---