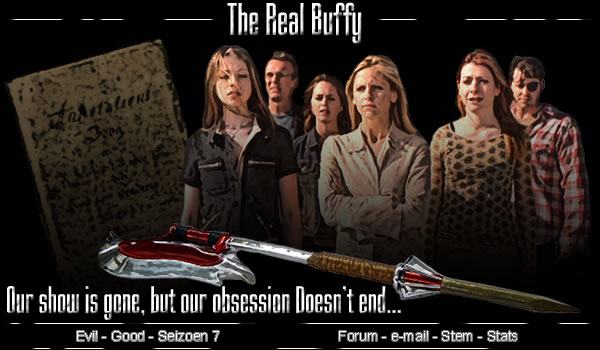 Deze site kan het best bekeken worden met IE 5 en een scherm resolutie van 1024 x 768 Designed by: © 2004, Antoine van Gerven
"Buffy the Vampire Slayer" TM and FOX and its related entities. All rights reserved. Any reproduction, duplication
or distribution of these materials in any form is expressly prohibitied. This website, its operator and any content
on this site relating to "Buffy the Vampire Slayer" are not authorized by FOX.