Written by Joss Whedon - Directed by Fran Rubel Kuzui - 1992
Synopsis - Creature Feature - Cool Quotes - References - Continuity - Goofs - Trivia - The Morgue - Cast - Points Of View
---
Synopsis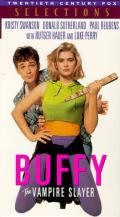 The Short: Valley girl Buffy Summers discovers she's the latest in a long line of Vampire Slayers chosen defend the world from the undead fiends. She is guided by Merrick the Watcher, who was born to train Slayers like her against Lothos, an ancient and powerful vampire. Although she loses her place in high school society, she gains a friend in the form of Pike, a slacker who lost a friend to the vampires. Merrick is killed and Lothos' minions attack Buffy's high school dance, but she is able to fight off the horde and kill Lothos.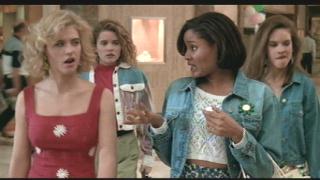 The Long: We open in what is described as the Dark Ages in Europe and the narrator explains ''Since the dawn of man the vampires have walked among us, killing, feeding. The only one with the strength or skill to stop the hanous evil is the Slayer, she who bares the birthmark, the mark of the coven. Trained by the Watcher one Slayer dies and the next is chosen.'' A young woman with a birthmark is given a wooden stake by a man as he proclames the Slayer is born. Switch to a modern day high school where cheerleaders work a crowd into a frenzy. After the game four girls from the school, Buffy, Kimberly, Nicole and Jennifer go shopping in the mall. They look at a jacket they decide is out of style then decide to go to the movies. A strange man tries to catch the elevator with them, but they blow him off. At the movies the girls talk, much to the bother of two losers, Pike and Benny, who snuck in. After the movie three guys, Jeffrey, Grueller and Andy, pull up in a car. Grueller goes off alone. Buffy kisses hello to her boyfriend Jeffrey. Grueller walks alone in a closed park and finds a man behind him. That night at Buffy's a news reporter on television reports another slasher death. Buffy's parents leave Jeffrey and Buffy, who make out on the couch. In the past a young woman with a stake interrupts a vampire who is feeding on someone. He runs off, but she jumps him and stakes him. A group of vampires lead by Lothos walk out of the darkness and insult her then attack her. Buffy wakes up in bed. In a large ornate room, the man who snuck up on Grueller talks to a man in a casket about how his family is growing.

The next day at school the girls talk about picking a theme for the senior dance with a girl named Cassandra. They choose the environment. The principal reminds them they are late for class. They agree to meet tomorrow at a cafe. At the cafe Kimberly shows up wearing the jacket from the mall. She says it's retro now. Pike and Benny walk in and spend all their money on a hotdog, which they split. The pair are obviously drunk. They recognize the girls as the annoying ones from the movies. Benny makes an obscene gesture to Buffy and Buffy reacts by cutting his hot dog into pieces with a knife from the table. Later the drunk pair are walking in the hills and complain about how they hate those girls, but would sleep with them. The vampire who took Grueller takes Benny, but the man from the mall shows up and saves Pike from the same fate by giving him a ride home.

The next day the girls practice for cheerleading. Buffy stays after to practice alone, and the man from the mall surprises her. He says he's looking for her. He says he's years late in training her. He wants to take her to the graveyard. She figures he's a skanky old man. He says his name is Merrick and she has been chosen to stop the vampires.

Unfinished.


Creature Feature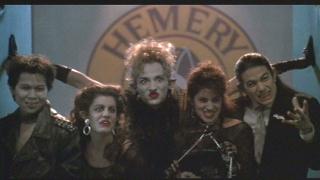 The vampires of this film are undead bloodsuckers of a type similar to those seen in the 1987 film The Lost Boys. They can fly, have sharp teeth, pointed teeth and ears and pale skin.


Cool Quotes
Buffy: ''I don't see you out there killing any vampires.''
Merrick: ''I play my part.''
Buffy: ''You can play with your part all you want, but it's my neck on the block. I'm out there risking my life. I'm risking my life and you're not doing anything!''
One of the first in Buffy's soon to be long line of notable comebacks.


Buffy: ''You used to be my friend.''
Vampire Grueller: ''And now I'm a god!''
Pike: ''And now you're a coat rack!''
Ouch, that has to hurt!


Amilyn: ''We're immortal Buffy, we can do anything!''
Buffy: ''Oh yeah? Clap!''
Smart ass!


Principal: ''DETENTION, DEtention, detention, detention, detention-detention! I think that's all of 'em. Nope! Detention-detention.''
The authority figure hard at work keeping order. Listen to the quote here.
References
Buffy: ''Excuese me for not knowing about El Salvador, like I'm ever going to Spain anyway!
El Salvador officially Republic of El Salvador, republic established in 1995 with an estimated population of 5,870,000 people, it covers 8,260 square miles in Central America. The country is bounded on the south by the Pacific Ocean, on the west by Guatemala, and on the north and east by Honduras. The capital and largest city is San Salvador. Note: It is not in Spain.


Buffy ''Oh I don't know. Why don't we go see a movie?''
Kimberly: ''Where?''
Jennifer: ''Omnibus?
Nicole: ''No way.''
Buffy: ''No THX.''
Nicole: ''They don't even have Dolby!''
Jennifer: ''Sorry.
Kimberly: ''Beverly Center?''
Buffy: ''Oh please, they show previews from foreign movies.''
Kimberly: ''Oh yeah.''
Nicole: ''AMC?''
Buffy: ''Bogus corn.''
Kimberly: ''Totally stale and the ushers are like the acne patrol.''
Buffy: ''Totally.''
Nicole: ''Okay, how about thinking Pervillian?''
The Omnibus is...
The THX division of Lucasfilm Ltd. is the leading developer of quality assurance programs, services and products for the entertainment and consumer electronics industries. THX assures the the finest picture and sound quality for cinemas, mixing studios, home theaters, DVDs, and multimedia products. (Thanks to Melissa Evans for this information.)
Dolby Digital, formerly known as AC-3, is a digital audio coding technique that reduces the amount of data needed to produce high quality sound. Dolby Digital takes advantage of how the human ear processes sound.
Beverly Center on 8500 Beverly Blvd is advertised as Los Angeles' premier shopping destination, featuring everything a shopper needs for a comprehensive shopping experience with more than 160 fashion-forward shopping options for men, women, children and the home. They have a web site at http://www.beverlycenter.com/.
AMC Theatres is a chain of film houses owned the American Multi-Cinema, Inc. They were started by Edward Durwood in 1920. They have their own web site at http://www.amctheatres.com/.
Pervillian is...


Buffy: ''All right, let me get this straight. You want me to go to the graveyard with you because I'm the chosen one and there are vampires?''
Merrick: ''Yes.''
Buffy: ''Does Elvis talk to you? Does he tell you to do things? Do you see spots?''
Elvis Aron Presley (1935-1977) was a rock and roll singer whose enormous success changed the shape of American popular culture.


Buffy: ''All I want to do is graduate from highschool, move to Europe, marry Christian Slater, and die.''
Christian Slater is...
Amilyn: ''Or she could go for what's behind door number three.''
Let's Make A Deal was a television game show hosted by Monty Hall, where choosing from a number of items, such as a door, box or envelope, was a common challenge. Usually one choice contained a fabulous prize, the rest contained useless or joke prizes.


Amilyn: ''I'll get you Buffy, and your little dog too!''
This is a reference to the 1939 film The Wizard of Oz, where the Wicked Witch of The West made this threat to Dorothy. (Thanks to Poppedijn for finding this picture.)


Amilyn: ''Admit it Buffy, aren't there time when you just feel... less the fresh.''
This is a reference to an advertising campaign for Massengil Douches.


Vampire Benny: ''...and Uncle Sam wants you!''
Uncle Sam is a name used to designate the U.S. government. The term arose in the War of 1812 and seems at first to have been used derisively by those opposed to the war. Possibly it was an expansion of the letters "U.S. on uniforms and government property, but some sources attribute the origin of the term to Samuel Wilson (1766-1854) of Troy, N.Y. Wilson, whose nickname was Uncle Sam, was an inspector of army supplies. The "U.S. stamped on supplies was referred to as "Uncle Sam by the workmen. Regardless of origin, the term found wide application and became permanent.


Andy: ''They had fangs. They were biting people. They had this look in their eyes, totally cold, animal. I think they were Young Republicans.''
The California Young Republicans have their own web site at http://www.cyr.org/.


Gary: ''I saw a lot of action in 'nam. Well, I saw Platoon''
Vietnam is...
Platoon is...


Kimberly: ''I'm very happy to accept this honor and I will try very hard to fulfill my needs as your next Miss America.''
The Miss America contest is a beauty pageant. They have a web site at http://www.missamerica.org/.
Continuity
Unfinished.
Goofs
On the first night we see a full moon. Two days later there is clearly a half moon in the sky, but that should take seven days to pass.
Trivia
The Morgue
Grueller: In the park, drained and sired as a vampire by Amilyn.
Anonymous vampire: In the street, staked by a past Slayer in a flashback.
Benny: In the hills, drained and sired as a vampire by Amilyn.
Vampire Robert Burman: In the graveyard, staked by Buffy.
Anonymous female vampire: In the graveyard, staked by Buffy.
Cassandra: In Lothos' lair, drained and sired by Lothos.
Anonymous vampire: In an alley, staked by Buffy.
Anonymous vampire: In the woods, staked by Buffy.
Anonymous vampire: In the woods, staked by Buffy.
Vampire Grueller: In the amusement part, staked by Pike.
Anonymous vampire: In the amusement park, staked by Buffy.
Merrick: In the amusement park, staked by Lothos.
Anonymous vampire: At the dance, staked by a girl.
Amilyn: In the school, staked by Buffy. (Well, he was dying!)
Lothos: At the dance, staked by Buffy.
Note: Robert Burman was killed some time off camera during the episode.


Cast
Starring: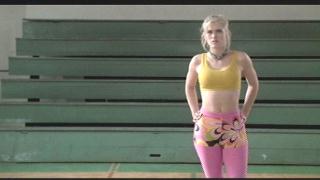 Kristy Swanson as Buffy Summers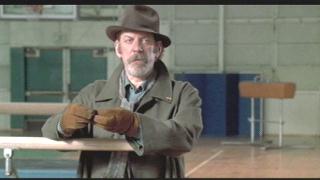 Donald Sutherland as Merrick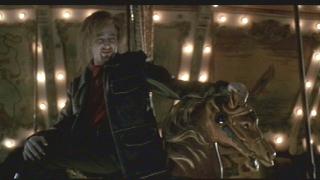 Paul Reubens as Amilyn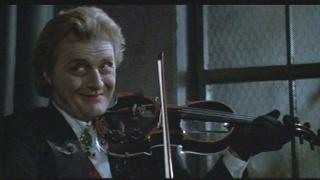 Rutger Hauer as Lothos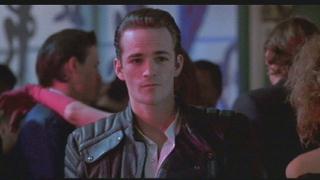 Luke Perry as Pike




Guest Starring: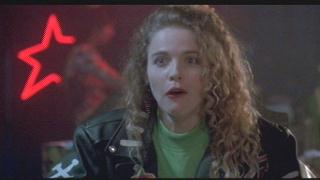 Michele Abrams as Jennifer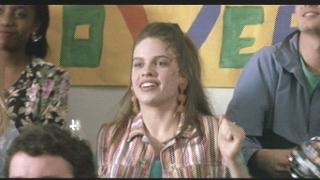 Hilary Swank as Kimberly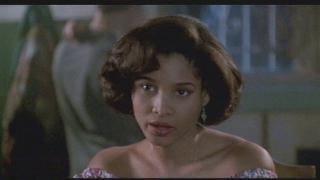 Paris Vaughan as Nicole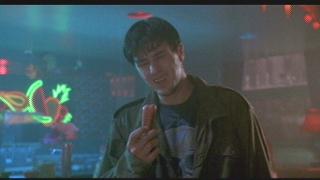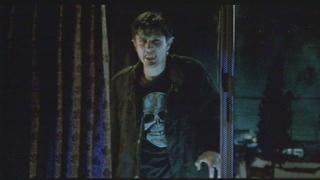 David Arquette as Benny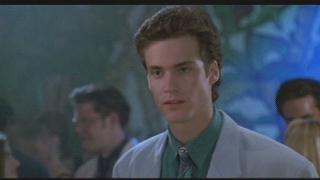 Randall Batinkoff as Jeffrey

Andrew Lowery as Andy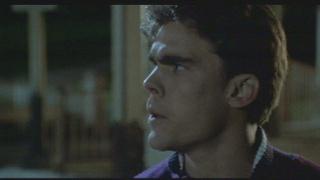 Sasha Jenson as Grueller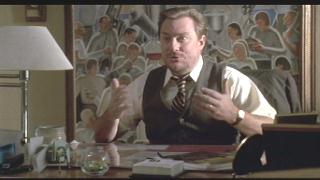 Stephen Root as Gary Murray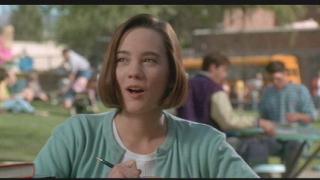 Natasha Gregson Wagner as Cassandra




Co-Starring: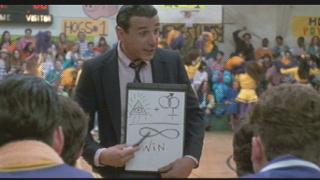 Mark DeCarlo as the Coach



Points Of View
Mathew:
I know a lot of people put this movie down, but I personally liked it. It was the reason I started watching the television series. You could see it's potential as a black comedy, although most will agree it was a tad too campy.

---
Page by Webmaster Mathew - March, 2003

Special thanks to The Complete Buffy Episode Guide for inspiration and technical help, as well as Buffy episode links and all the readers of the Watcher's Diary for their feedback in making this page what it is.

- Back to the front page.-